Rushton Awarded John Wayne Memorial Hereford Scholarship
July 31, 2023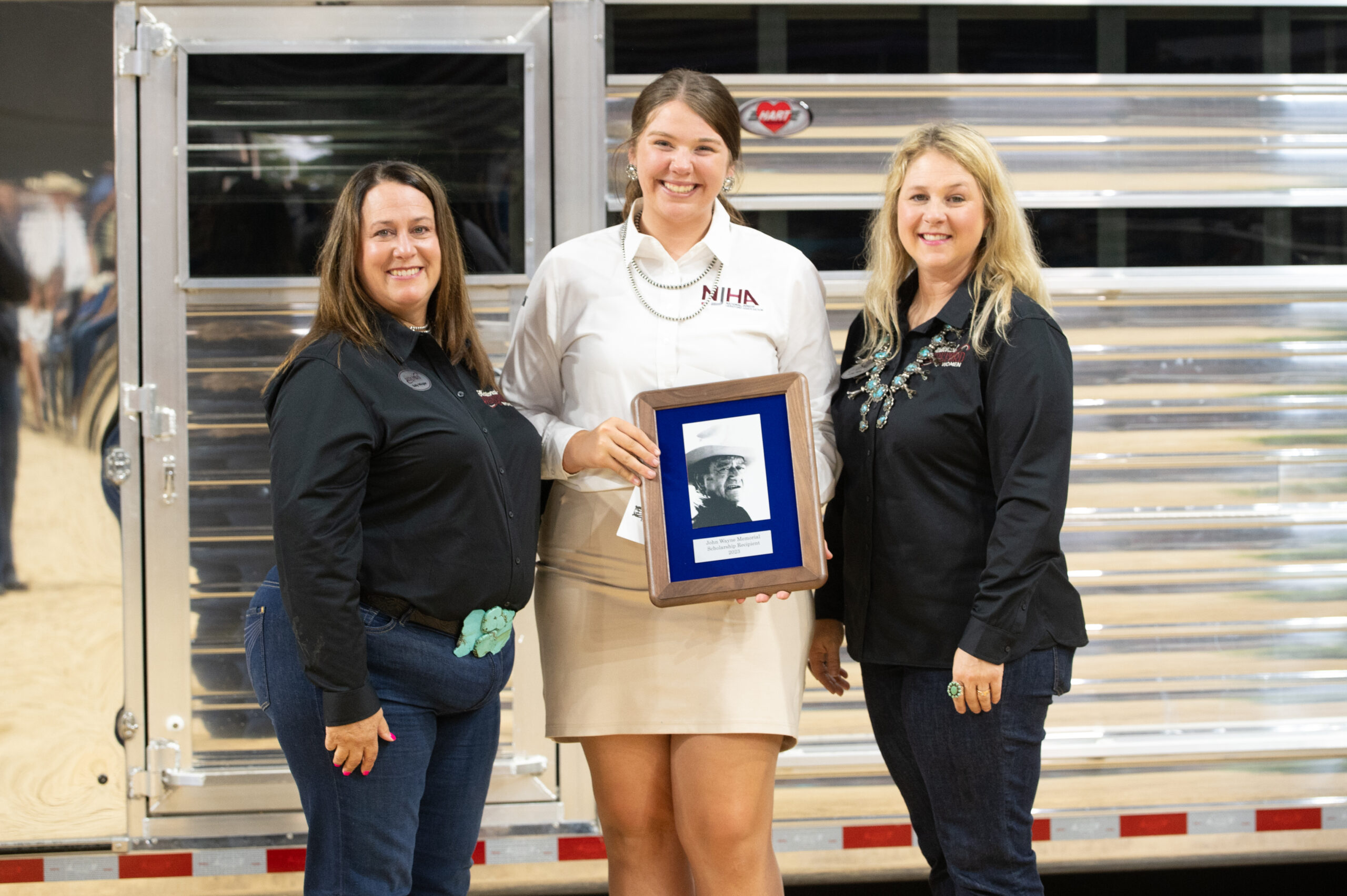 MADISON, Wis. — Libby Rushton, Waverly, Tenn., was awarded the John Wayne Memorial Scholarship at the 2023 VitaFerm®Junior National Hereford Expo (JNHE) Hereford Youth Foundation of America (HYFA) Scholarship, Award and Maroon Jacket Ceremony on July 13 in Madison, Wis. Rushton is set to graduate from the University of Tennessee at Martin in December 2023 with degrees in agricultural business, political science and business administration. Her goal is to be a public relations or political representative for an agricultural company or organization. "No matter what my future holds, I hope to always be involved in my family's farming operation, especially continuing to raise and exhibit Hereford cattle," Rushton said. "I hope to build my future on the strong foundation that the Hereford community laid within me." 
Raising her voice for the agriculture industry and the Hereford breed is a passion for Rushton. She finds ways to express her voice through leadership positions such as the National Junior Hereford Association (NJHA) board of directors. Rushton was elected to the board in 2020 and recently retired from the NJHA board of directors.
Rushton values honesty, integrity, kindness, dependability, responsibility and courage. Through her work in her communities, leadership and the Hereford breed, she has displayed these qualities and works to achieve her goals.
The John Wayne Memorial Scholarship is awarded each summer to a deserving college student who has made outstanding contributions to the agricultural industry and Hereford breed. They are awarded in remembrance of John Wayne – a legendary actor, agriculturalist and Hereford breeder.
"I had the pleasure of serving for the first time on the selection committee for Hereford youth scholarships," said Cameron Kolinski, National Hereford Women. "I was beyond impressed by all of the applicants. There is no doubt in my mind that the future of the Hereford breed is in good hands with these outstanding juniors." 
HYFA awarded $29,000 to outstanding Hereford youth at the 2023 JNHE, and will award more than $200,000 throughout the year to deserving junior members to aid in their academic endeavors.
###
The Hereford Youth Foundation of America (HYFA) was established in 1986 and is a not-for-profit 501(c)(3) corporation dedicated exclusively to scholarship and educational support of youth in the business of raising Hereford cattle. The mission of the Hereford Youth Foundation of America is to encourage, recognize and reward the development of life skills and values in the next generation of leaders by providing education, scholarship and leadership opportunities for Hereford Youth.