JUNIORS CHOSEN TO RECEIVE THE 2021 SULLIVAN SUPPLY HEREFORD HERDSMAN SCHOLARSHIPS
July 14, 2021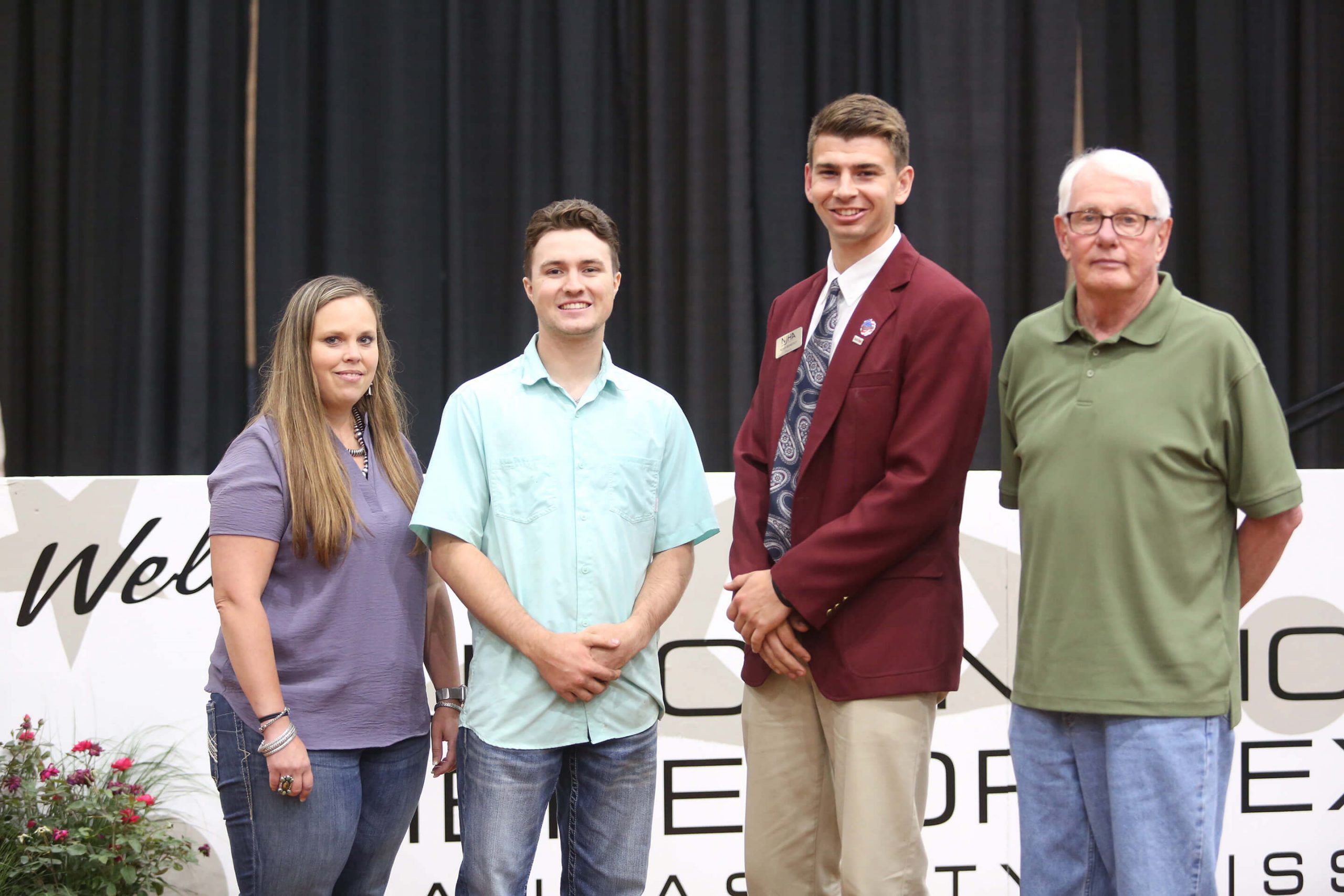 Dylan Kottkamp, Clayton, Ind., and Noah Benedict, Dewey, Illi., were the recipients of the Hereford Herdsman Scholarship at the 2021 Junior National Hereford Expo.
KANSAS CITY, Mo. — Outstanding Hereford youth were awarded numerous scholarships during the 2021 VitaFerm® Junior National Hereford Expo (JNHE) Hereford Spectacular Awards Ceremony, in Kansas City, Mo., on July 8. The Hereford Youth Foundation of America (HYFA) awarded $28,000 alone at this year's JNHE, and will award a total of $200,000 in 2021 to deserving junior members to aid in their academic endeavors. Sullivan Supply, Hereford herdsman from around the country, and HYFA work together to support two $2,500 herdsman scholarships. These particular scholarships are given to college students who not only excel in the classroom and showring, but have a passion and dedication to raising and showing Hereford cattle.
Hereford Herdsman Scholarship Recipients
Noah Benedict, Dewey, Ill., $2,500
Dylan Kottkamp, Clayton, Ind., $2,500
Noah Benedict
Noah is a junior at the University of Illinois in Urbana-Champaign majoring in agribusiness markets and management with a minor in leadership studies. He has interned with Earlybird Feeds, Homestead Capitol Incorporated and has a future internship planned with State Farm. He plans to develop his family operation and grow to provide youth with heifers that will not only compete in the showring but also stand out in the pasture. He says that because of the National Junior Hereford Association (NJHA) he knew he wanted to work in agriculture and with cattle for the rest of his life, and can't wait to take advantage of those passions in the future.
Dylan Kottkamp
Dylan is a freshman at Oklahoma State University with the intention of going to law school post graduation and becoming an agriculture lawyer. He wants to represent farmers, ranchers and both big and small agriculture corporations to give them a voice, striving to be the best agvocate he can be. Dylan says he is lucky to have grown up in this industry, teaching him so many life lessons and wants to give back by lobbying for more youth to have the opportunity for the agriculture industry and Hereford breed to have an impact on their life.