UNDERWOOD RECEIVES PRESTIGIOUS BLUEGRASS AND BUCKEYE HYFA HEREFORD SCHOLARSHIP
July 14, 2021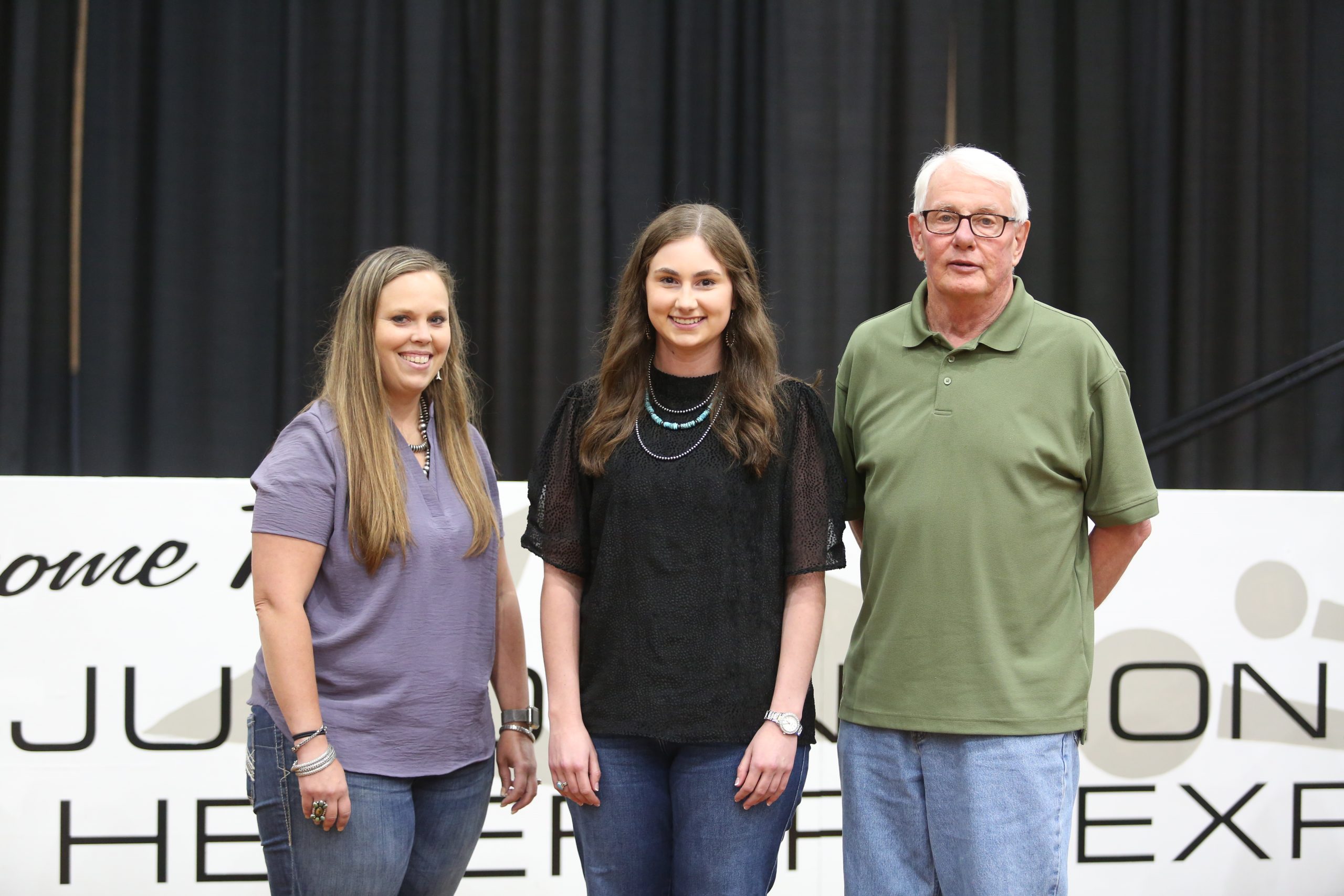 Megan Underwood, Campbellsville, Ky., is the recipient of the 2021 Bluegrass and Buckeye HYFA Scholarship at the 2021 Junior National Hereford Expo.
KANSAS CITY, Mo. — Outstanding Hereford youth were awarded numerous scholarships during the 2021 VitaFerm® Junior National Hereford Expo (JNHE) Hereford Spectacular Awards Ceremony in Kansas City, Mo., on July 8. The Hereford Youth Foundation of America (HYFA) awarded $28,000 alone at this year's JNHE, and will award a total of $200,000 in 2021 to deserving junior members to aid in their academic endeavors.
The 2021 Bluegrass and Buckeye Scholarship is sponsored by HYFA along with the Ohio and Kentucky Hereford Associations with funds from the 2006 JNHE in Louisville, Ky. Megan Underwood from Campbellsville, Ky., is the $1,500 Bluegrass Buckeye Scholarship
winner. Megan is a first-year master's student at Kansas State University with a bachelor of science in animal sciences and industry pursuing a master's of science in agriculture education and communication, with the goal of becoming the communications and marketing director for a livestock company. Her involvement in the Hereford Breed and the NJHA has led to establishing a career interest in the beef industry and continued passion for raising cattle throughout adult life.