2021 NOP FOUNDERS SCHOLARSHIPS AWARDED TO DESERVING HEREFORD JUNIORS
July 14, 2021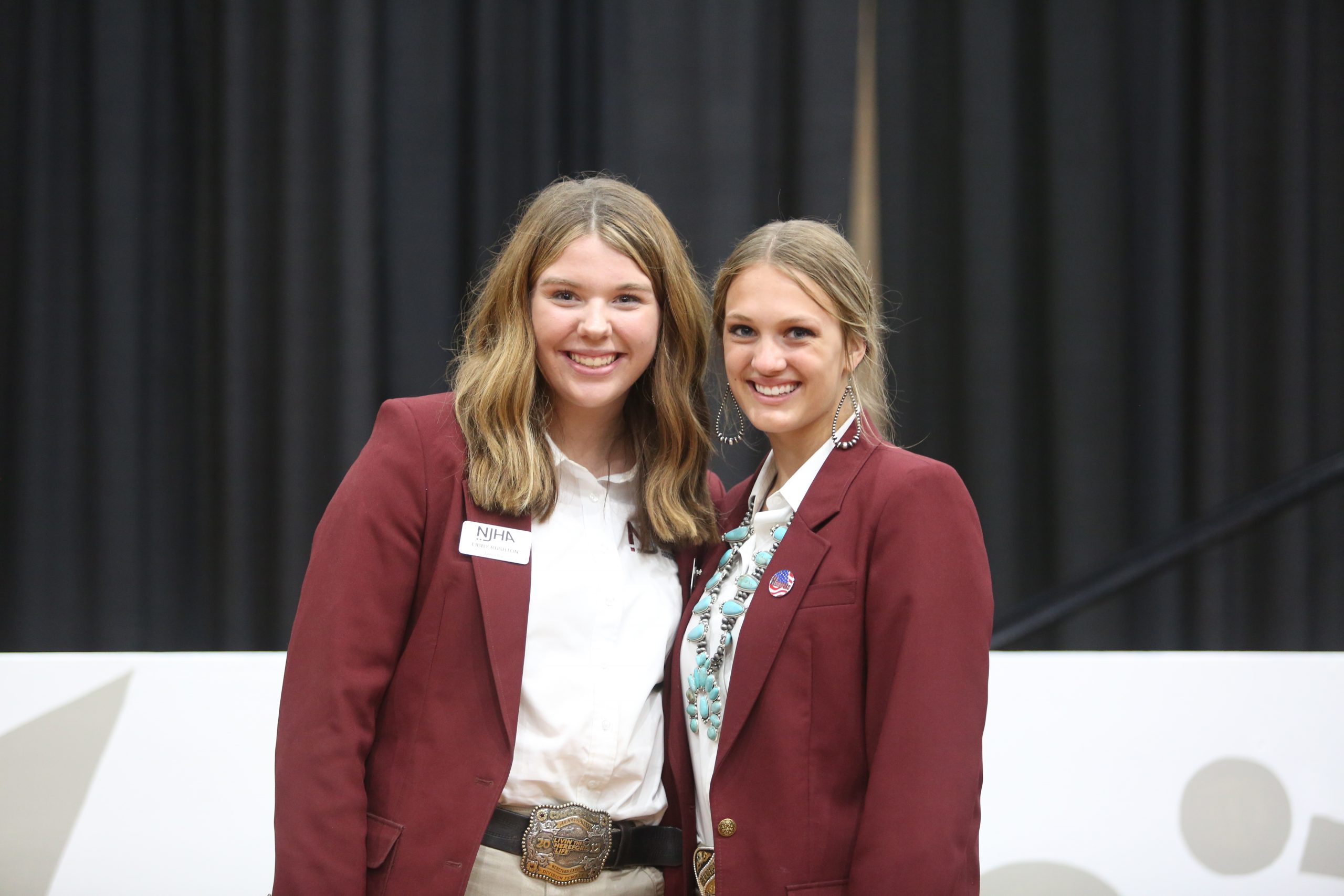 Libby Rushton, Waverly, Tenn., Lauren McMillan, Tiskilwa, Illi., were the recipients of the 2021 NOP Founders Scholarship at the 2021 Junior National Hereford Expo.
KANSAS CITY, Mo. — Outstanding Hereford youth were awarded numerous scholarships during the 2021 VitaFerm® Junior National Hereford Expo (JNHE), Hereford Spectacular Awards Ceremony in Kansas City, Mo., on July 8. The Hereford Youth Foundation of America and the National Hereford Women awarded $28,000 including two $1,000 NOP Founders scholarships, and will award a total of $200,000 in 2021 to deserving junior members to aid in their academic endeavors. The NOP Founders Scholarship is special in that it honors the women who laid the foundation for the National Organization of Poll-ette's, which was organized in 1965.
The 2021 NOP Founders Scholarship Recipients are young ladies who both serve as leaders on the National Junior Hereford Association Board of Directors.
NOP Founders Scholarship Recipients
Lauren McMillan, Tiskilwa, Ill., $1,000
Libby Rushton, Waverly, Tenn., $1,000
Lauren McMillan
Lauren is a sophomore at the University of Illinois Urbana-Champaign majoring in agricultural organization and community leadership with a concentration in organizational and community leadership with many interests post graduation including event planning, advertising/marketing, recruitment and sales. She is focused on seeking a professional career in agriculture while continuing to be an energetic advocate for the beef industry.
Libby Rushton
Libby is a sophomore at the University of Tennessee at Martin majoring in agricultural science while exploring the option of political science and public relations with the ultimate goal of representing an agriculture based company or organization in public relations. She plans to always be a cattle producer as well as a strong supporter and spokesperson for the efficient Hereford breed.