Hereford Night in OKC Sale Leaves a Lasting Impact on Hereford Youth
January 18, 2022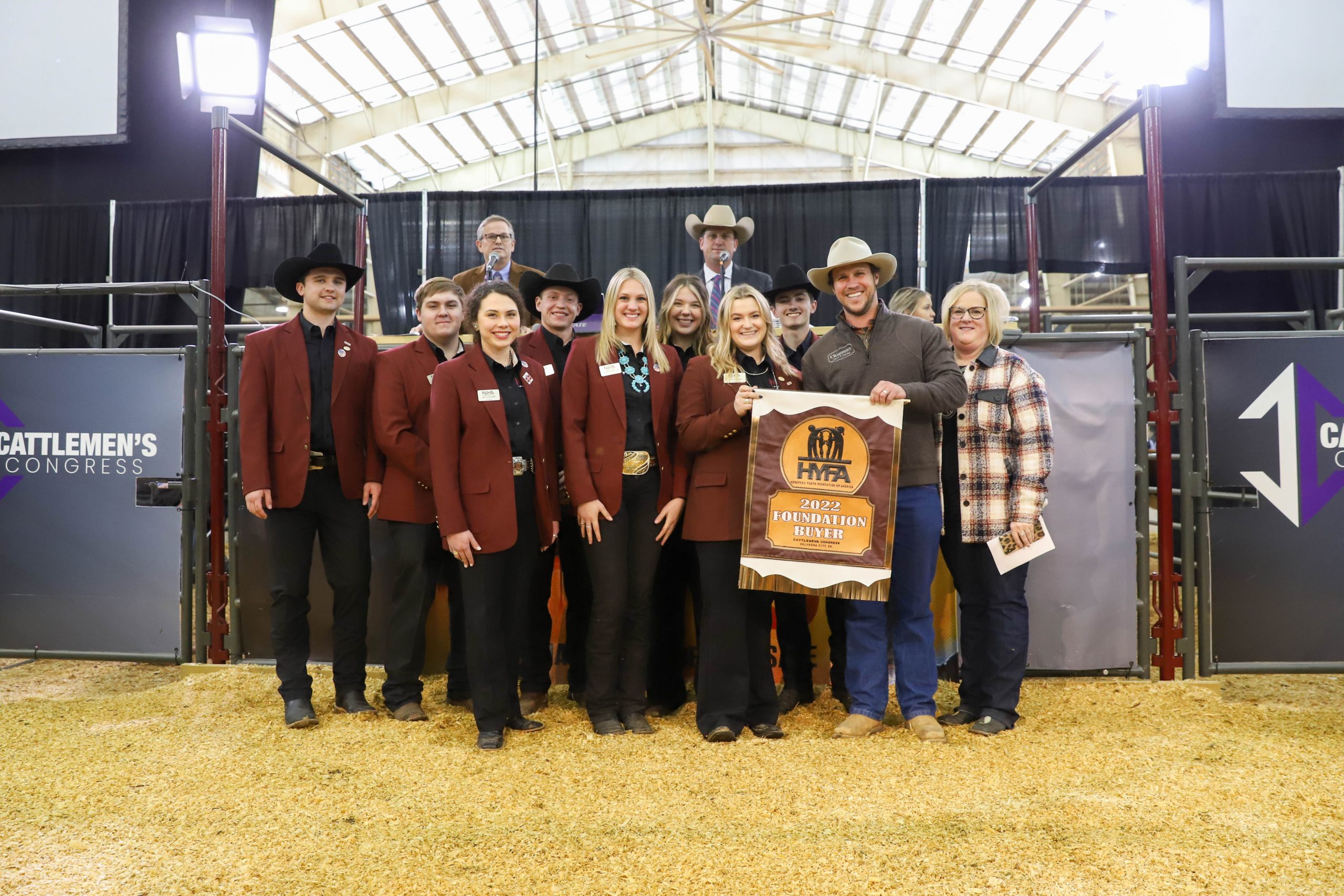 Front Row (left to right): Ralston Ripp, Kearney, Neb.; Lauren McMillan, Tiskilwa, Illi.; Lauren Jones, Darlington, Wisc.; Ryan Chapman, Nunnelly, Tenn., Chapman Land & Cattle. Back Row (left to right): Luke Daniels, Dalhart, Texas; Wesley Denton, Blue Rapids, Kan.; Wyatt Lawrence, Princeton, Minn.; Libby Rushton, Waverly, Tenn.; JW Cox, Flemingsburg, Ky.; Amy Cowan, Kansas City, Mo., American Hereford Association Director of Youth Activities & Foundation
KANSAS CITY, Mo. — The Hereford Night in OKC National Sale, hosted Jan. 7, at the 2022 Cattlemen's Congress in Oklahoma City, featured two lots that raised close to $80,000 for the Hereford Youth Foundation of America (HYFA). The first lot was a one of a kind Kentucky Derby Experience and the second was a heifer from T/R Cattle Company, Glencoe, Okla., with proceeds generously being donated to HYFA and the Growing a Lasting Legacy Campaign.
The Kentucky Derby Experience offered two day clubhouse courtyard tickets for four, three-night accommodations in downtown Louisville, Ky., and roundtrip private plane transportation generously donated by BioZyme Inc, St. Joseph, Mo. This once in a lifetime package was purchased for $42,500 by Chapman Land and Cattle, Nunnelly, Tenn., with all proceeds going directly to HYFA to support leadership and education for the next generation.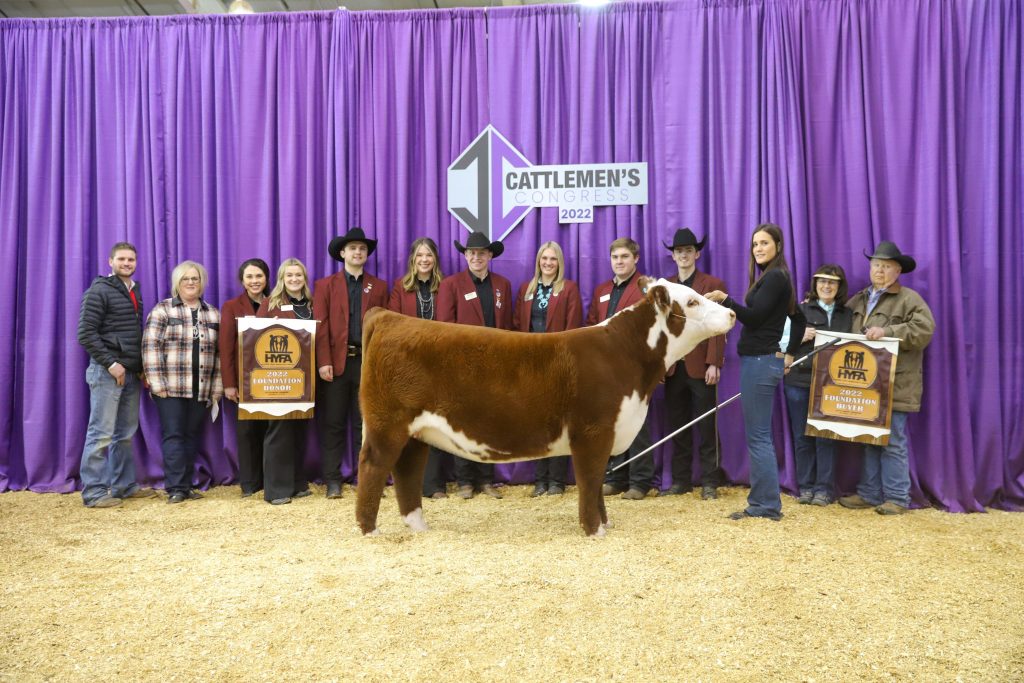 T/R Cattle Company's, T/R Miss Shelby J43 ET, was the high selling female at the Hereford Night in OKC Sale and half of the proceeds were donated to HYFA as part of the Foundation One Program. GKB Cattle, Waxahachie, Texas, stepped up and purchased the heifer for $60,000, and this outstanding donor prospect will not only make an impact on the breed, but also on the youth who benefit from HYFA's programs.
"The excitement that these two foundation lots generated in Oklahoma City is beyond humbling as Hereford youth will reap the rewards from these gracious donors for years to come," says Amy Cowan, Director of Youth Activities and Foundation for the American Hereford Association. " HYFA looks forward to implementing part of these funds at educational and leadership events including the Junior National Hereford Expo in Louisville, Ky., this summer and the National Junior Hereford Association's new BOLD Leadership conference coming up in March."
###
The Hereford Youth Foundation of America (HYFA) was established in 1986 and is a not-for-profit 501(c)(3) corporation dedicated exclusively to scholarship and educational support of youth in the business of raising Hereford cattle. The mission of the Hereford Youth Foundation of America is to encourage, recognize and reward the development of life skills and values in the next generation of leaders by providing education, scholarship and leadership opportunities for Hereford Youth.