Denton Receives Mead Family Memorial Hereford Scholarship
July 31, 2023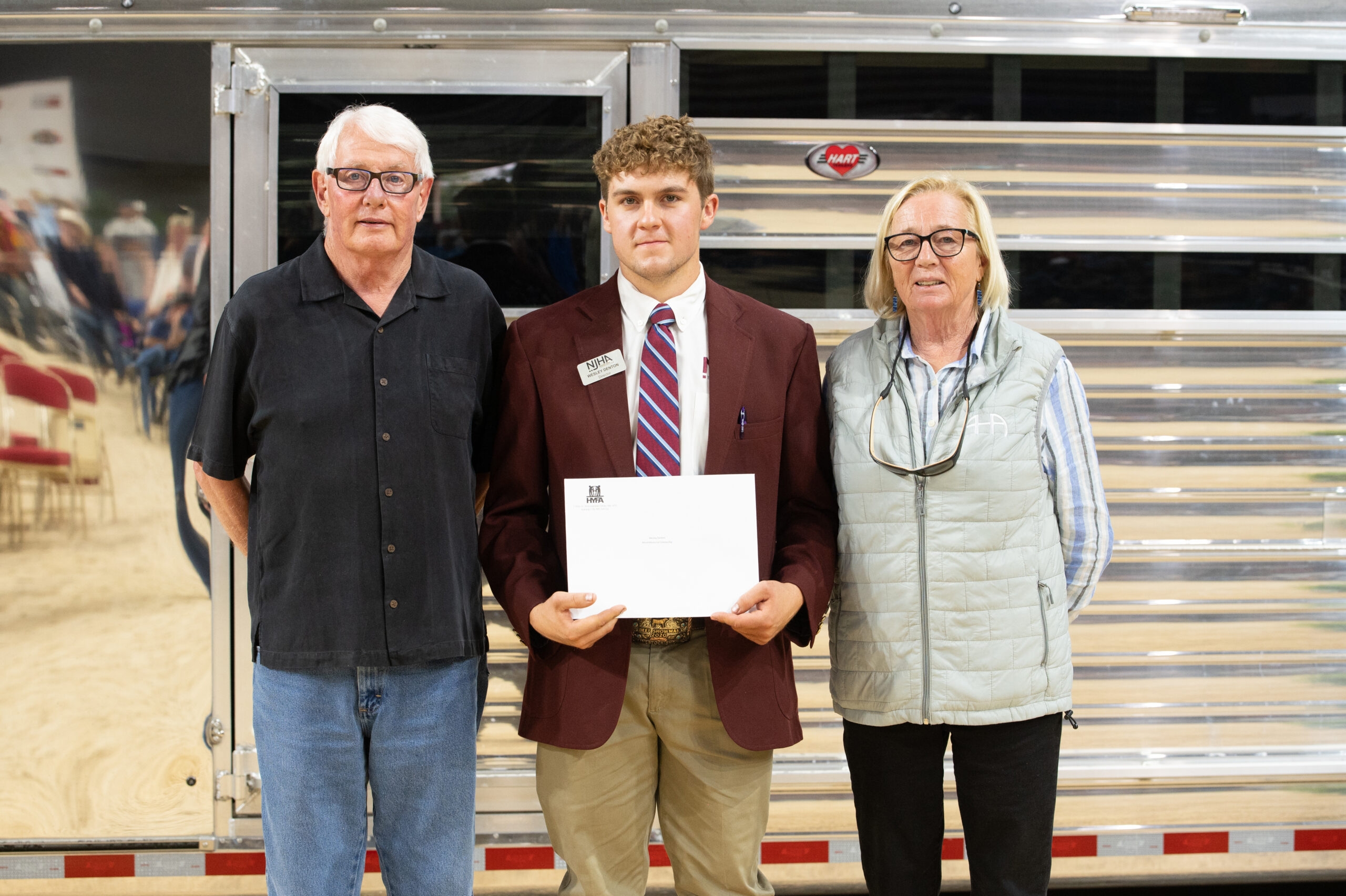 MADISON, Wis. — Blue Rapids, Kan., native Wesley Denton is the recipient of the $2,000 Mead Family Memorial Scholarship at the 2023 VitaFerm®Junior National Hereford Expo (JNHE) Hereford Youth Foundation of America (HYFA) Scholarship, Award and Maroon Jacket Ceremony on July 13 in Madison, Wis.
Denton will enter his fourth and final year at Kansas State University in the fall, majoring in animal sciences and industry, with an animal products focus. He is a fourth-generation Hereford breeder on his family's operation, Springhill Herefords, and plans to return to help manage the operation.
He says he will always remember the lessons he learned from the National Junior Hereford Association (NJHA) and is grateful for the opportunities it has provided him, such as serving on the NJHA board of directors.
"While I am proud of my accomplishments, I now realize the most valuable lessons I learned in the NJHA have nothing to do with the awards hanging on my walls," Denton says. "Showing and raising Hereford cattle taught me how to keep records, how to lose with grace and that there are always opportunities to improve."
Being a NJHA member has helped him increase his confidence, enhance his public speaking skills, impacting the person he is today and who he strives to be.
Mead Cattle Enterprises in Midville, Ga., has been breeding Hereford cattle for more than 40 years. They were a part of the original Pro Performance Breeders group that supported Hereford youth in the business of raising cattle. The Mead family suffered the loss of two amazing ladies and backbone of their Hereford operation, when Tommy Mead's mother, Hazel Mead, and his wife, Valarie Mead passed away in 2020. In 2021, Mead family and friends rallied together to honor the passing of Hazel and Valarie and created the Mead Family Memorial Scholarship Endowment, generating funds to support a Hereford junior member from across the country and assist them as they chase their dreams and further their educations 
The Mead family has been leaders in the Hereford breed with owner, Tommy, serving on the American Hereford Association Board of Directors and his daughter, Tommie Lynne (Mead) Jones serving on the NJHA board of directors.
The HYFA awarded $29,000 to outstanding Hereford youth at the 2023 JNHE, and will award more than $200,000 throughout the year to deserving junior members to aid in their academic endeavors.
###
The Hereford Youth Foundation of America (HYFA) was established in 1986 and is a not-for-profit 501(c)(3) corporation dedicated exclusively to scholarship and educational support of youth in the business of raising Hereford cattle. The mission of the Hereford Youth Foundation of America is to encourage, recognize and reward the development of life skills and values in the next generation of leaders by providing education, scholarship and leadership opportunities for Hereford Youth.