Cox Wins Hereford Junior Merit Scholarship and Trip
July 31, 2023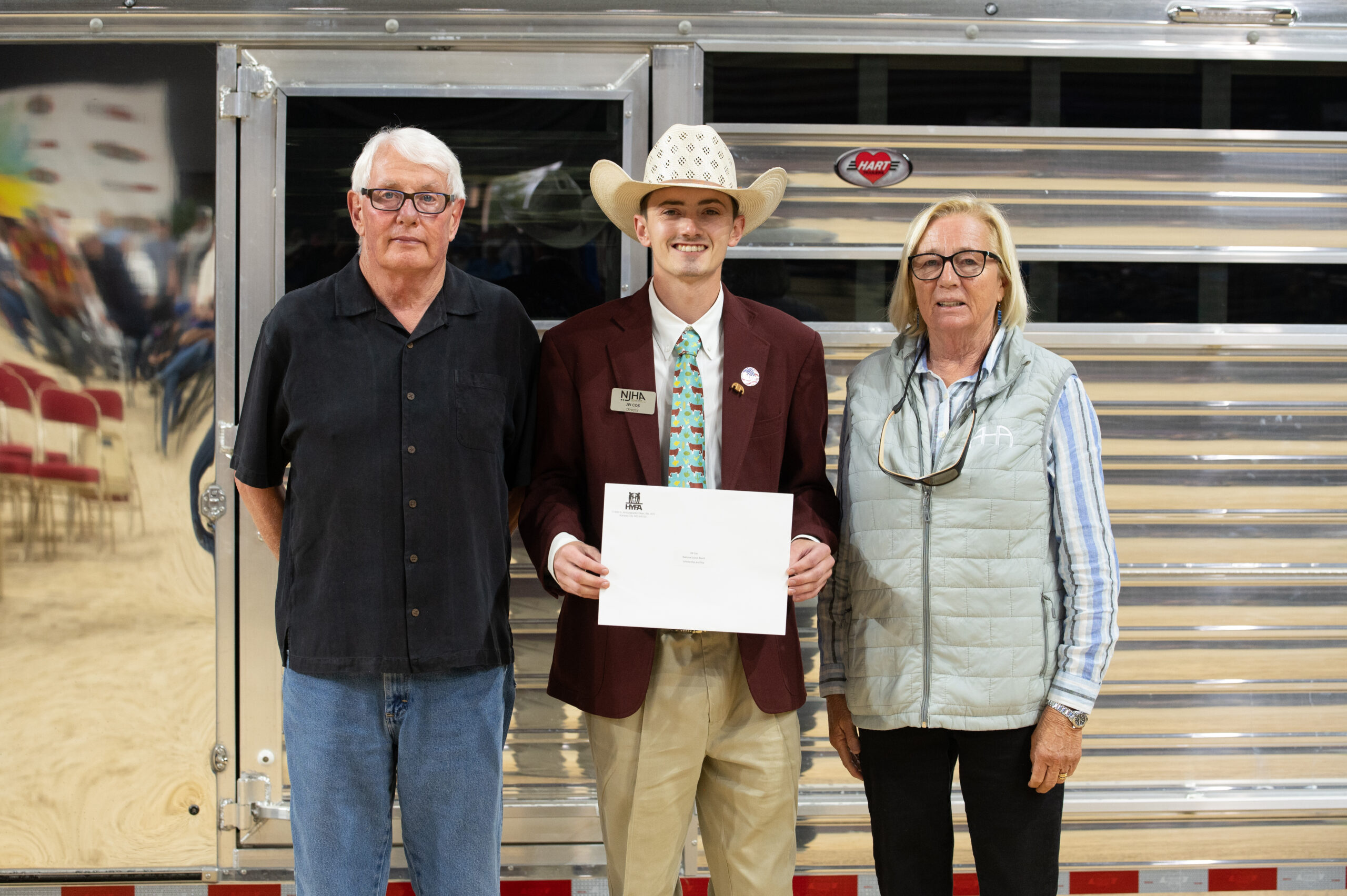 MADISON, Wis. — JW Cox, Flemingsburg, Ky., was announced as the $5,000 National Junior Merit Scholarship and trip recipient at the 2023 VitaFerm®Junior National Hereford Expo (JNHE) Hereford Youth Foundation of America (HYFA) Scholarship, Award and Maroon Jacket Ceremony on July 13 in Madison, Wis.
Cox is the herdsman of his own operation, Locust Grove Farm. He plays an active role in management decisions such as genetics and breeding, pasture rotations, culling and keeping replacement animals.
He is involved inside and outside of the showring. Cox recently served as chairman of the National Junior Hereford Association (NJHA) board of directors. He has attended several Faces of Leadership and BOLD Leadership Conferences, leading workshops and making connections.
Cox has exhibited the reserve champion cow-calf pair at the 2021 Southeastern Regional Hereford Show, champion junior Hereford heifer at the 2020 Kentucky State Fair, reserve champion Hereford heifer at 2020 Kentucky Beef Expo and many more accolades. He now sells show heifers private treaty, and mentors beginning showmen in clipping, feeding and fitting.
"All my leadership experiences and accomplishments will help build my reputation and help promote my brand in selling cattle and putting my name and my operation on the map," Cox said. Cox is set to begin veterinary school in the fall at Auburn University, specializing in embryology with hopes of returning to rural Kentucky to practice large animal veterinary medicine. "With this I can diversify my practice by performing reproductive services to breeders within Kentucky and surrounding states," he said.
The National Junior Merit Scholarship is one of the most prestigious awards given at the JNHE. It was developed to encourage individual and cooperative effort, enthusiasm, leadership and achievement and to develop well-rounded breeders for the Hereford breed and beef industry. Each year a $5,000 scholarship is awarded, with the winner also receiving a subsidized trip to a Hereford operation of their choice in the continental U.S. 
"The HYFA scholarship program has seen tremendous growth the past few years," says Katie Colyer, HYFA scholarship committee. "There have been a large number of applicants as well as donors that are wanting to award the youth for their excellence and achievements within the Hereford breed."
HYFA awarded $29,000 to outstanding Hereford youth at the 2023 JNHE, and will award more than $200,000 throughout the year to deserving junior members to aid in their academic endeavors.
###
The Hereford Youth Foundation of America (HYFA) was established in 1986 and is a not-for-profit 501(c)(3) corporation dedicated exclusively to scholarship and educational support of youth in the business of raising Hereford cattle. The mission of the Hereford Youth Foundation of America is to encourage, recognize and reward the development of life skills and values in the next generation of leaders by providing education, scholarship and leadership opportunities for Hereford Youth.