Continuing the Tradition of the Lot 1 Foundation Female
January 16, 2023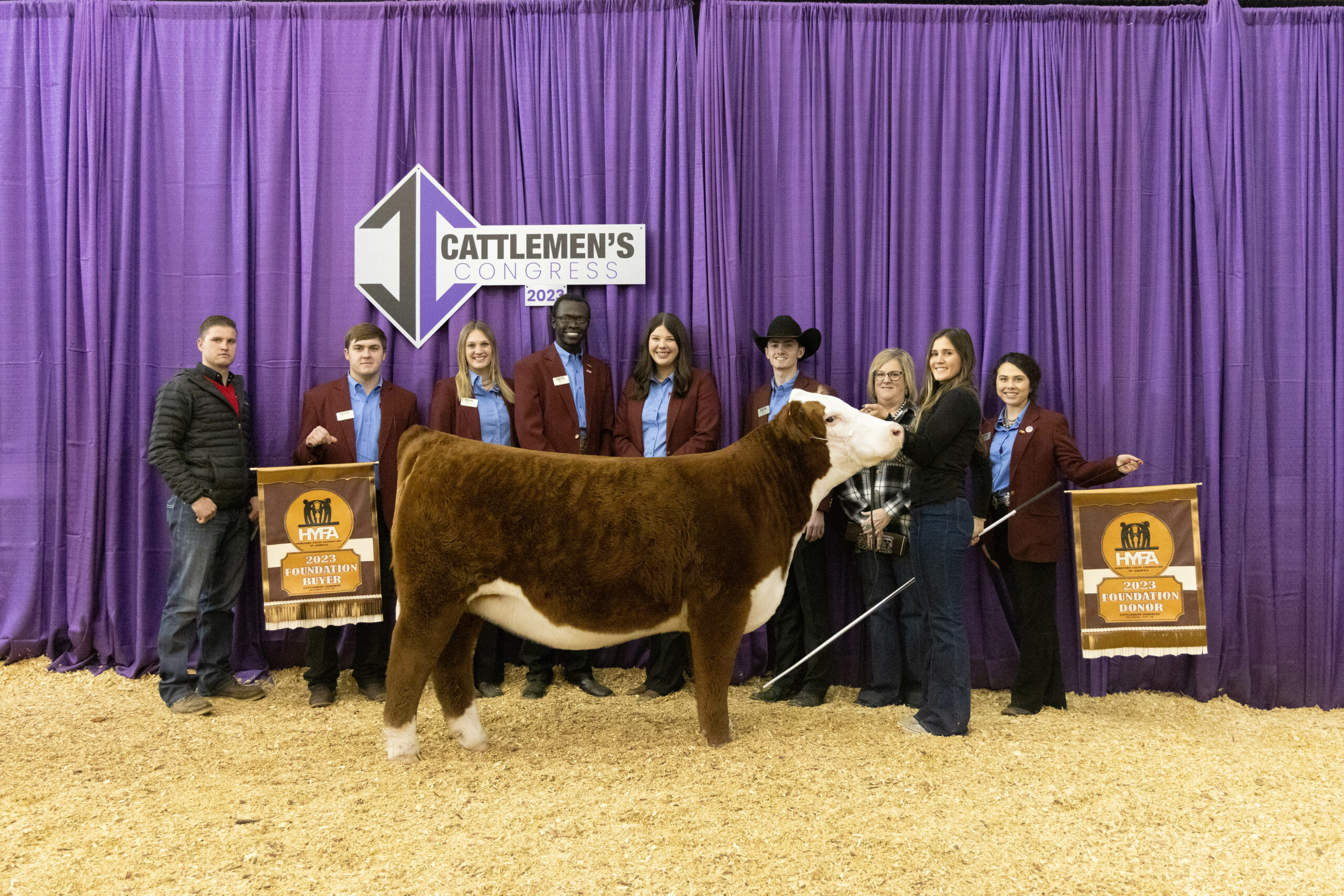 KANSAS CITY, Mo. — The Hereford Night in OKC National Sale, hosted Jan. 6, at the 2023 Cattlemen's Congress in Oklahoma City, features a special lot dedicated to the Hereford Youth Foundation of America (HYFA). The first lot was a generous donation for the second year in a row by T/R Cattle Company, Glencoe, Okla. Proceeds from this lot went to supporting the pillars of HYFA, scholarship, leadership, education and research.
The lot raised $30,000 with a percentage of the proceeds going to HYFA, purchased by Cottonwood Springs Farm, Cedar, Mich. and Everhart Herefords, Waldron, Ind. Tim and Nancy Keilty are long-time supporters of the mission of HYFA and were excited to give back in this way.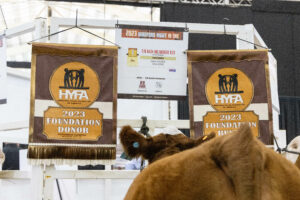 T/R Cattle Company's, T/R 8424 MS Merlot K23, was the Lot 1, grandaughter of Chez Strawberry Wine ET 204Z and sired by T/R BPF American Classic 561CET. T/R Cattle Company offered the heifer, retaining ½ embryo interest and full possession.
"The generosity of the Hereford family never ceases to amaze me," said Amy Cowan, American Hereford Association, Director of Youth Activities and Foundation. "I am always grateful for donors and supporters giving to HYFA all with the best interest of the next generation of Hereford breeders in mind."
###
The Hereford Youth Foundation of America (HYFA) was established in 1986 and is a not-for-profit 501(c)(3) corporation dedicated exclusively to scholarship and educational support of youth in the business of raising Hereford cattle. The mission of the Hereford Youth Foundation of America is to encourage, recognize and reward the development of life skills and values in the next generation of leaders by providing education, scholarship and leadership opportunities for Hereford Youth.