Bruns and Jones Receive Hereford Herdsman Scholarships
July 31, 2023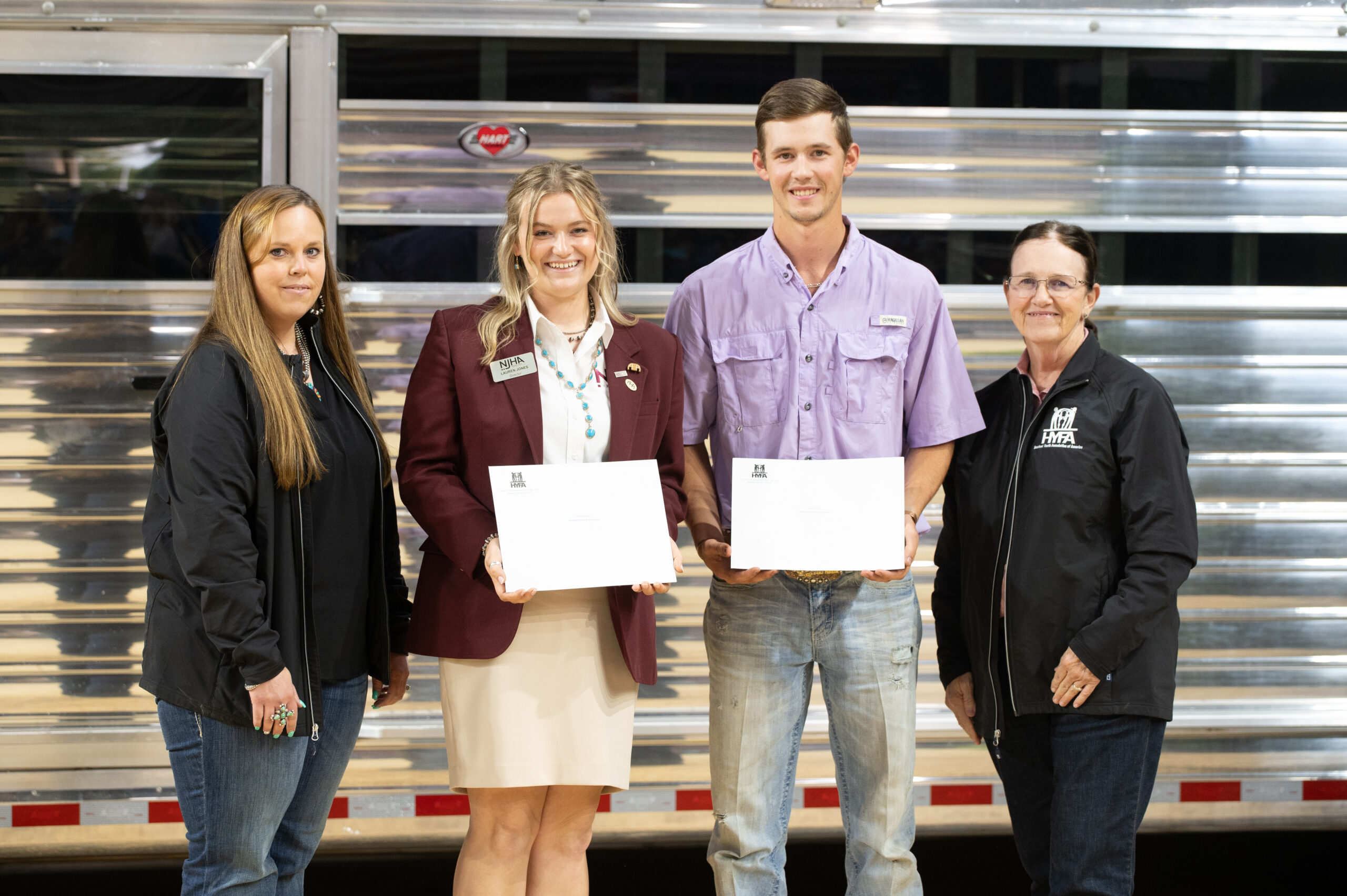 MADISON, Wis. — Blake Bruns, North Platte, Neb., and Lauren Jones, Darlington, Wis., were the recipients of the two $2,500 Hereford Herdsman Scholarships at the 2023 VitaFerm®Junior National Hereford Expo (JNHE) Hereford Youth Foundation of America (HYFA) Scholarship, Award and Maroon Jacket Ceremony on July 13 in Madison, Wis.
Blake Bruns
Blake Bruns, North Platte, Neb., will begin his junior year at Northeastern Junior College in the fall pursuing a bachelor's degree in animal science. He began showing Herefords and attended his first JNHE in 2015. He credits the National Junior Hereford Association (NJHA) for the experiences, friendships and memories that have left a lasting impact on him. After completing his undergraduate studies, Bruns plans to continue his education by pursuing a master's degree in beef cattle nutrition and eventually managing a university purebred beef unit.
Lauren Jones
Lauren Jones, Darlington, Wis., recently finished her sophomore year at Oklahoma State University, majoring in animal science and agricultural communications. She has a wide-range of leadership experiences from her time in 4-H, FFA and the NJHA. She is currently serving on the NJHA board of directors and has been a participant in the NJHA Fed Steer Shootout program and the BOLD Leadership Conference. Jones says, "Herefords are my passion and I plan to be active in the Hereford breed for as long as I live."
Sullivan Supply Inc., Hereford herdsmen from around the country and HYFA work together to support the two scholarships. These particular scholarships are given to college students who not only excel in the classroom and showring, but have a passion for and dedication to raising and
showing Hereford cattle.
HYFA awarded $29,000 to outstanding Hereford youth at the 2023 JNHE, and will award more than $200,000 throughout the year to deserving junior members to aid in their academic endeavors.
###
The Hereford Youth Foundation of America (HYFA) was established in 1986 and is a not-for-profit 501(c)(3) corporation dedicated exclusively to scholarship and educational support of youth in the business of raising Hereford cattle. The mission of the Hereford Youth Foundation of America is to encourage, recognize and reward the development of life skills and values in the next generation of leaders by providing education, scholarship and leadership opportunities for Hereford Youth.